Tip of the Week – Set Search Pre-Selects in Matrix
With the recent expansion of six Iowa Associations joining the NorthstarMLS Common Data Platform (CDP), searches on City names that exist in both Minnesota and Iowa may return listing results from both states – example: Farmington, MN & Farmington, IA.
If you'd like to set your starting default State to MN so that you do NOT get duplicate cities from Iowa, go to the Matrix Search screen, select "Minnesota" in the State field, and then click the gear icon (upper right below the Results tab) and click the text "Set currently selected search criteria as my starting default." This will set it as your starting default search state. (You can also add any other criteria that you want pre-selected anytime you start a search.)
The animation below demonstrates how to select Minnesota as your Default on the Search screen (click it to open a larger version in a new browser window).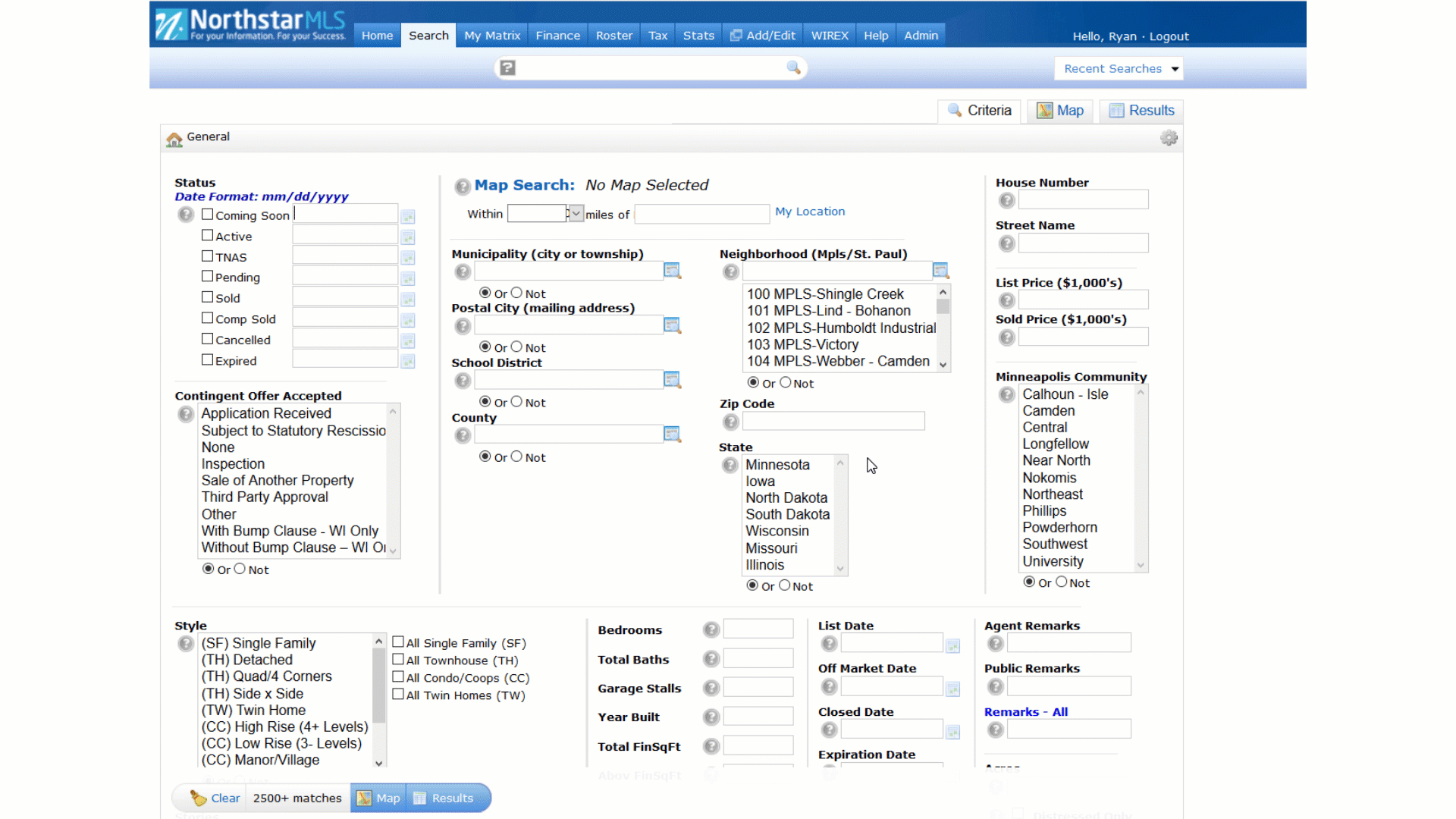 ---
Submit Your Own Tip! Do you have a question that you would like to see featured a Tip of the Week? Or maybe you have your own tip you would like to share with other NorthstarMLS users. Send your question or idea to tips@northstarmls.com. We will use one submission each month and the winner will receive a $30 Caribou Coffee gift card!
---
Tips On Demand Want to check out older Tip of the Week topics? Click here to view an archive of previous Tip of the Week entries.