We recently announced several Add/Edit updates — including a redesigned and easier-to-use drop-down list for sorting your results. These were all based on user requests/feedback.
Previously, the default display showed all of your listings, sorted by most "Recently Edited." But because of slow performance issues caused by loading all listings for every user every session, (especially for office brokers that are assigned to several offices and manage many listings), we changed the default to show only those listings edited in the "Past 30 Days". This initial sort makes the system perform faster for all.
But the option to view all of your listings sorted by most "Recently Edited" is still available. When you log in, click "Past 30 Days" on the top Sort Menu and switch to "Recently Edited" (or any of the other sort options in the list).
The animation below shows you the list of sort options, including the new default "Past 30 Days" (click it to open a larger version in a new browser window).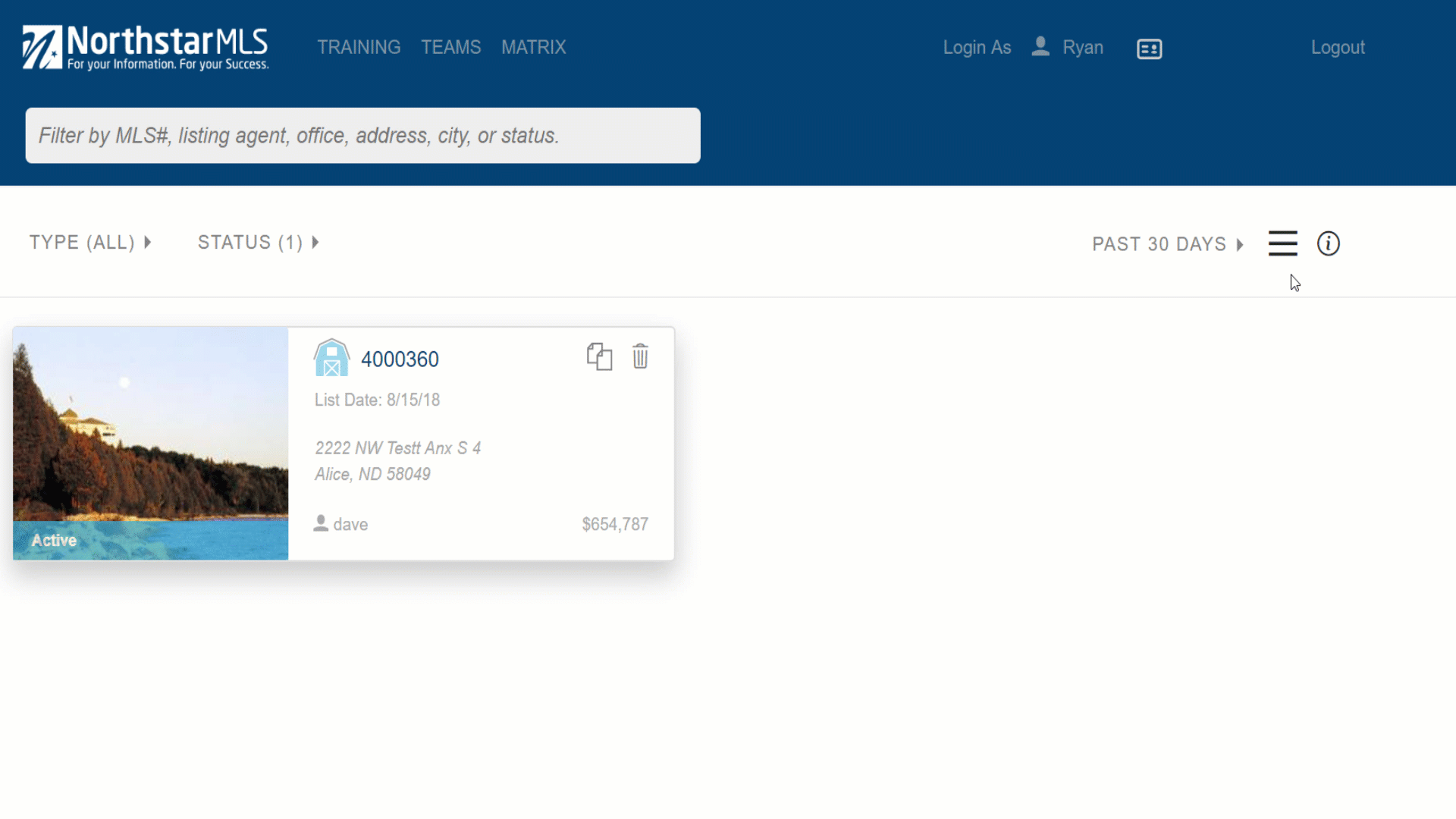 Watch our revised Add/Edit Search video for a closer look the enhancements we made in June.