NorthstarMLS Blog/Archive & Social Media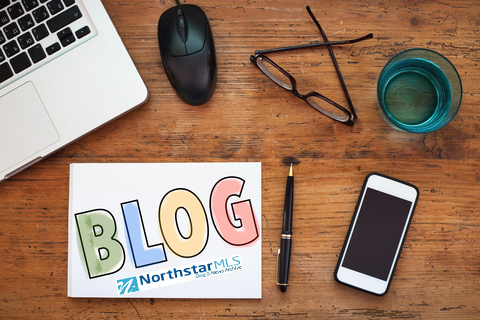 Looking for a Matrix News announcement that isn't active on Matrix anymore? No worries! Check out the
NorthstarMLS Blog and Archive
on your computer or mobile device.
Most of our announcements are active for about 2-3 weeks on the NorthstarMLS Matrix News Screen before they're removed. Should you ever need to find a past announcement to refer back to, visit the NorthstarMLS Blog and News Archive. This is where you'll find categorized and archived NorthstarMLS News content that is no longer up on the Matrix News Screen.
Search the Blog/Archive by Keyword
You can quickly find any article from the past by using the Search Box at the top right of the Blog/Archive, as seen in the screen shot below. Just type the keyword or phrase, such as "Tip of the Week," "MLS Rules," "ShowingTime" or "NorthstarMLS Matrix" for example. Then click or tap the Go button to run the search and find the article you need.

Bookmark the
NorthstarMLS Blog & News Archive
for easy access on your web browser and/or mobile devices. You can also access it through links on the Matrix Home screen — in the External Links widget, or by hovering over the 'Home' tab and clicking 'News Archive'.
Check out the NorthstarMLS Blog & News Archive now!
NorthstarMLS Social Media 
If you Like or Follow us on social media, you'll find the latest NorthstarMLS news, announcements, videos, pictures, humor, links to articles and other relevant material related to the real estate industry that you might not find here on the Matrix news screen. When you Like and Follow us on social media, you'll gain access to exclusive Facebook and Twitter contests with chances to win gift cards, an interactive way to stay connected with other NorthstarMLS users and much more!
Click here to Like us on Facebook
Click here to Follow us on Twitter
Click here to Follow us on Instagram
Click here to Subscribe to our YouTube channel
---
Submit Your Own Tip! Do you have a question that you would like to see featured a Tip of the Week? Or maybe you have your own tip you would like to share with other NorthstarMLS users. Send your question or idea to tips@northstarmls.com. We will use one submission each month and the winner will receive a $30 Caribou Coffee gift card!
---
Tips On Demand Want to check out older Tip of the Week topics? Click here to view an archive of previous Tip of the Week entries.