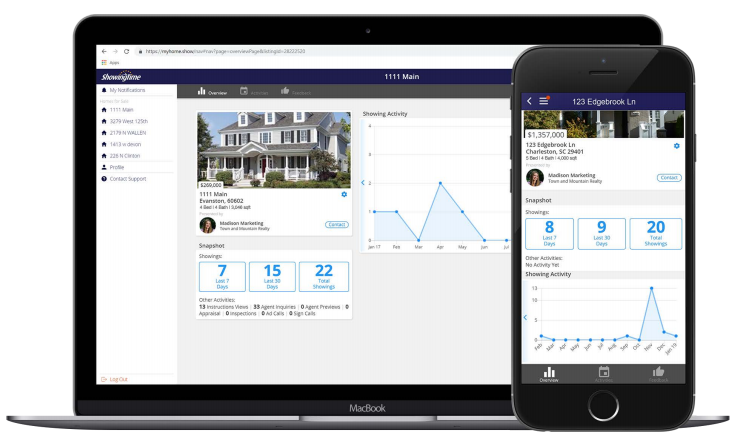 My Home by ShowingTime — improve your seller's experience!
My Home by ShowingTime is now available for clients working with NorthstarMLS subscribers/agents. With My Home, sellers will now enjoy an improved experience — no matter what device they are using: desktop, mobile or tablet. The new modern user interface, intuitive navigation, messaging and streamlined workflow make it easy for sellers to use My Home to manage showings and feedback on their property.
Share My Home App with Your Clients Now!
Share the free My Home app by ShowingTime, where your sellers can easily manage showings and feedback on their listings all in one place. Available on iOS and Android. Sellers using the old ShowingTime app will see these updates with these improvements on their devices once they've installed the update.
Here's a quick Seller's Guide to My Home by ShowingTime.