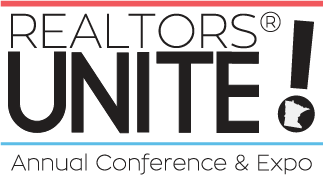 Over 450 have registered for the Minnesota REALTORS® Convention in Bloomington that kicks off on Wednesday, Oct. 4 and it's not too late if you haven't signed up! If you're the lucky 500th registrant, you'll receive your pass to the three-day event for FREE (a $199 value). 
The 2017 REALTORS® Unite Convention will be filled with networking, education (including CE Hours for some sessions), vendor expo, several guest speakers including former WCCO-TV news anchor Don Shelby and nationally recognized speaker, Juanita McDowell, who is seen in the video below.
Visit www.MNunite.com for registration details and more information.
When: October 4-6, 2017
Where: DoubleTree by Hilton in Bloomington, MN