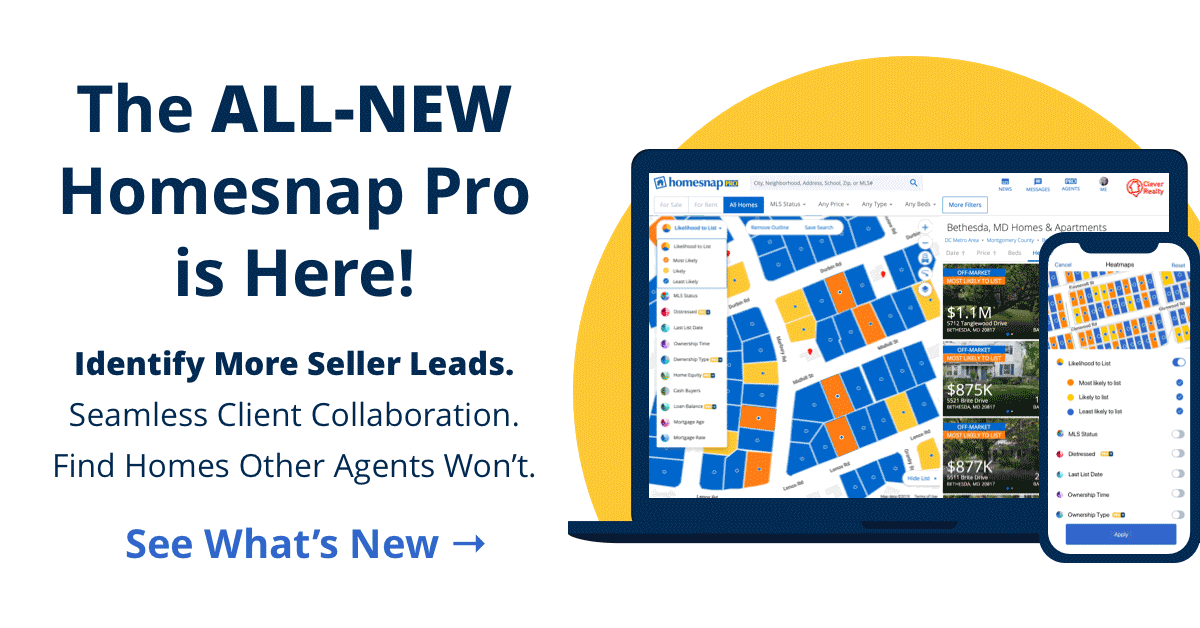 In case you missed it, the All-New Homesnap Pro is now LIVE for NorthstarMLS subscribers! Join the folks at Homesnap for an online workshop tailored for NorthstarMLS subscribers ONLY and learn about the All-New Homesnap Pro, the biggest update ever!
Homesnap, a NorthstarMLS core service, gives you access to the most comprehensive real estate platform on the market at no additional cost to you.
There will be THREE free webinars during the week of March 9. Click the link below to sign up for the one that best fits your schedule:
Check out the full trailer of what's all featured in the new Homesnap. If you don't have the Homesnap app yet, download it in the App Store and Google Play Store. Or, click here to check out their website.