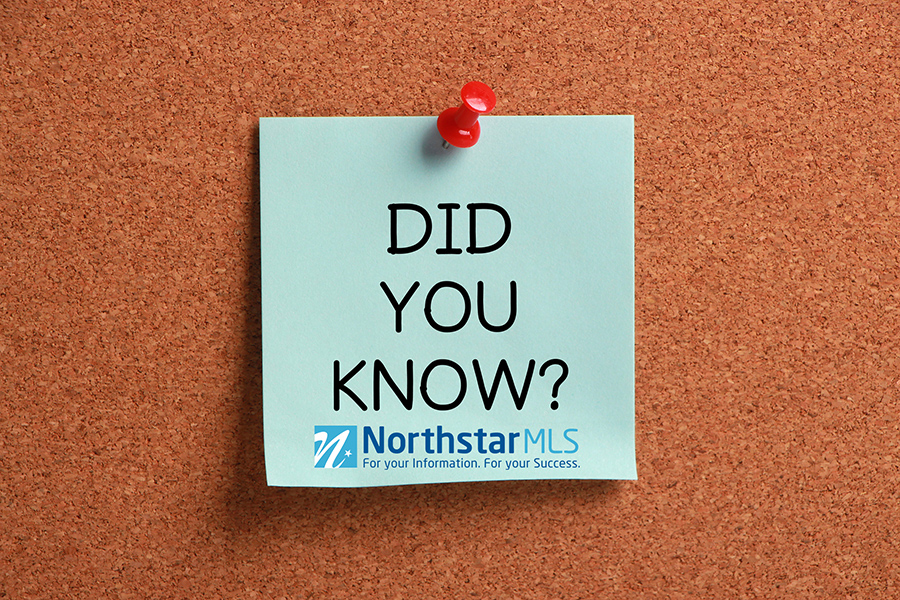 NorthstarMLS YouTube Channel Offers Helpful How-To's
If you need a little extra guidance on the NorthstarMLS system, check out our online video library that features over 180 videos (with over 160,000 views on them) and 16 different Playlists on the NorthstarMLS YouTube Channel.
Our videos are ideal for giving users a quick walk-through on how to use NorthstarMLS core services like Matrix, Instanet, Realist, Infosparks and TrustFunds, to name a few. Watch one of our previous webinars, view a video tip of the week and much more.
View our video content on your own time, anytime, anywhere. From a laptop, tablet, smart phone or whatever device you are using.
Be the first to see new NorthstarMLS videos once they're available – subscribe to the NorthstarMLS YouTube Channel. We're almost to 900! Help us reach 900 subscribers on the NorthstarMLS YouTube Channel by subscribing to it now!
---
Did You Know Archive Want to check out older Did You Know articles? Click here to view the archive of previous Did You Know articles on the NorthstarMLS Blog & Archive.