Paragon Tip: Collaboration Center
The NorthstarMLS Paragon free trial period continues through September. Our Matrix system is NOT going away. We are simply offering Paragon as an optional, additional front-end MLS system for those who would like to choose it. If you are not interested in Paragon, you do not need to do anything–simply continue with Matrix.
For those who are giving Paragon a try, below is a tip on using the Collaboration Center—Paragon's version of the client listings portal.
Consumers have a high expectation on timely and complete data when searching for a home. With Paragon's Collaboration Center, we provide an online customer portal so you and your Buyers can find the perfect home together. Using the Collaboration Center, your Buyers will indicate their favorite, interested, or not interest properties. They can also add notes that you will see in Paragon.
Click or tap on the image below to watch the video.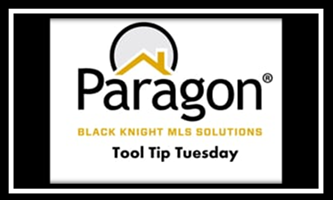 If you haven't used the Collaboration Center yet, please add yourself as a contact in Paragon with a Saved Search. We invite you to use the tools like your clients would so you can help them better communicate with your using the Collaboration Center.
If you haven't logged into NorthstarMLS Paragon system yet, please click here and get started today. We suggest that you add yourself as a contact first and sign up for a saved search so you can experience the Collaboration Center first hand. The Paragon free trial runs through September. If you would like to continue with Paragon after that (completely optional), go the Preferences section of Add/Edit. You may choose Paragon in place of Matrix at no additional cost, or you may add Paragon while keeping your access to Matrix ($75 per year, or $40/quarter, or $50/semi-annual).
If you have questions about the Paragon Collaboration Center, contact the Paragon Support line at paragonsupport@bkfs.com or 1- 877-MLS-HELP (1-877-657-4357), or the NorthstarMLS Help Desk at: help@northstarmls.com or 651-251-5456 (1-877-251-5455).