August Remine Pro Webinars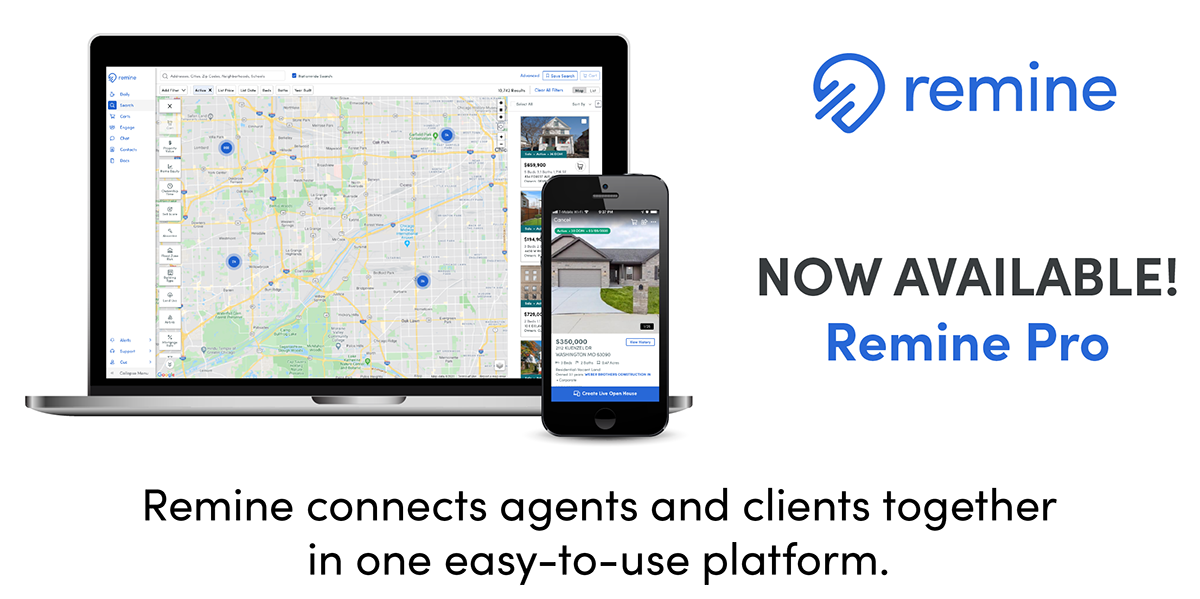 Have you heard the news? Remine Pro is now included as part of your NorthstarMLS subscription (at no additional charge) – giving you many more features that connect you with clients and streamline your daily workflow!
Maximize Remine Pro's data insights and see how this tool can grow your business and connect with clients by attending a live, 1-hour webinar hosted by the experts from Remine.
This webinar will cover the following:
Find prospects by filtering data to locate buyer and seller leads
Save money through targeted marketing
Obtain contact information for prospective clients
Engage with clients and track activities to better serve them and curate listings they'll love
Offer clients a free Equifax credit report through the StepOne process
Create CMAs and property reports to wow your clients
Schedule and invite consumers to a virtual Open House with Remine Live
Sign up for a Remine Pro training session – Dates and Times below:
To access Remine, click the "Remine" link in the External Links box here on the Matrix home screen, or select "Remine" from the Home tab drop-down menu.