Introducing NorthstarMLS Paragon!
Learn All About NorthstarMLS Paragon—A New MLS Front-End of Choice!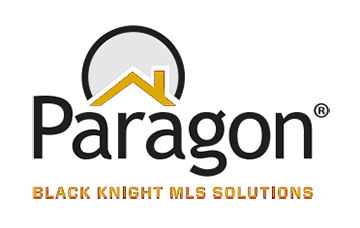 Until now, you have had only one choice for your MLS front-end system: Matrix. That changes starting today!
NorthstarMLS  and  Black Knight  are delighted to provide you  access to the MLS industry's leading, award-winning  Paragon MLS System. NorthstarMLS Paragon will contain the exact same MLS data that you access now in NorthstarMLS Matrix. But it is a completely different front-end system with different features and interface.
Don't worry, Matrix is not going anywhere. But with Paragon, you have another choice. Either use it in place of Matrix (at no additional charge) or add it as an additional front-end (for a small annual fee—as low as $75 per year—details coming soon) so that you can take advantage of the best of both worlds!
To introduce you to NorthstarMLS Paragon, all NorthstarMLS subscribers now have access for a trial period (through the end of August) at no charge. You can also attend a brief one-hour webinar (see below) to learn more about how Paragon can make you more successful.
You are already set up with a free trial account on NorthstarMLS Paragon. It uses the same Single Sign-on system as Matrix, so your same NorthstarMLS User ID and password will get you in. Here is the web address for those who want to dive in, though we strongly suggest you attend one of the webinars below to get oriented:
NorthstarMLS Paragon: https://nsmls.paragonrels.com/
Sign up for a Paragon Webinar!
SAVE TIME, STAND APART and be more PRODUCTIVE. Register for his exciting webinar which will introduce you to Paragon, your award-winning MLS alternate system of choice. Register and be prepared to get a jump start on the way you and your customers will both benefit. This webinar will show you Easy and Powerful features of Paragon, such as True Multi-Tasking, Collaboration Center, Parcel Data, Property Watch and much-much more.
Make Your MLS systems work for You. Register today for this exciting and fun opportunity! A $50 Amazon Gift Card will randomly be picked from the attendees every FRIDAY.
Pick a Date and Time Below to Sign Up: