Have You Tried Remine Pro Yet?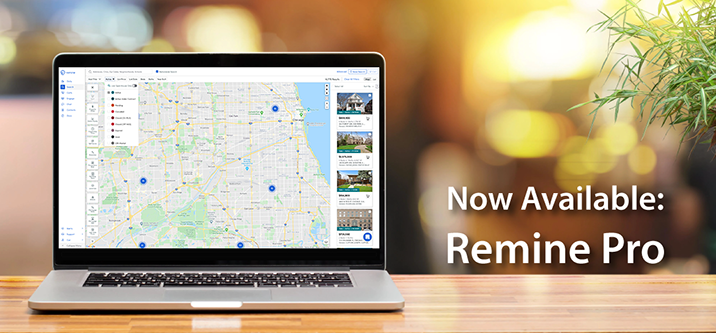 Did you hear the news? All NorthstarMLS subscribers have been upgraded from the Remine Starter plan to Remine Pro as a core service — at no additional charge! This upgrade unlocks the following top features to help you connect with clients and streamline your workflow — all within one platform:
Advanced search: Access nationwide search and advanced custom filters
Additional map layers: New map layers include flood zone, distressed deals, home equity, absentee, and more
Remine Live: Live stream virtual open houses within the Remine mobile app (learn more about this new feature on the Remine Blog)
Client Engage: Connect with clients and track real-time feedback on properties you've shared with them
Contact information: Unlimited access to contact information for individuals associated with a property
Buy Score: Identify clients who are most likely to buy a home within the next year with Remine's predictive analytics
StepOne: Impress your clients with a free Equifax credit report
Docs: Upload, e-sign, send, and organize all your documents within Remine
How to Leverage Remine for Your Business
Increase your visibility to consumers and increase efficiency in transactions with Remine's simple digital workflows today! In this three-part blog series, Remine walks agents through the best ways to leverage Remine for their business:
Start Taking Advantage of These New Features!
To access Remine, click the "Remine" link in the External Links box here on the Matrix home screen, or select "Remine" from the Home tab drop-down menu. Download the Remine mobile app.