Configure Listings for Virtual Showings
Configure Your Listings for Virtual Showings in ShowingTime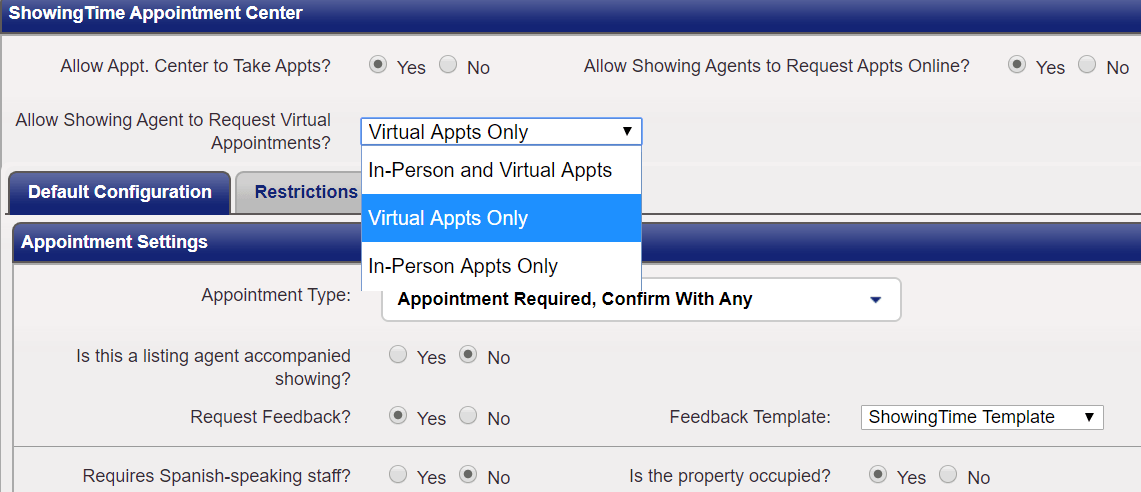 With ShowingTime's latest release, listing agents can now configure their listings for 1) Virtual Appts Only 2) In-Person and Virtual Appts or 3) In-Person Appts Only. This setting can be configured per listing by choosing from a drop-down menu on each listing's setup worksheet, or agents can choose a setting for all their listings in their user profile.

When Virtual Appts Only is selected, the access details for the home are intentionally hidden from the buyer's agent. They remain in the account should you decide to switch the listing back to allow In-Person Appts, but are not visible for Virtual Appts Only since no one will be accessing the home.

Notes added by the listing agent are highlighted for easy visibility by the buyer's agent and include information on how the virtual showing will happen. When using the ShowingTime app, agents can easily share these notes by tapping the newly added 'share' button and sending the information via text or email.