All-New Homesnap Pro is now LIVE for NorthstarMLS!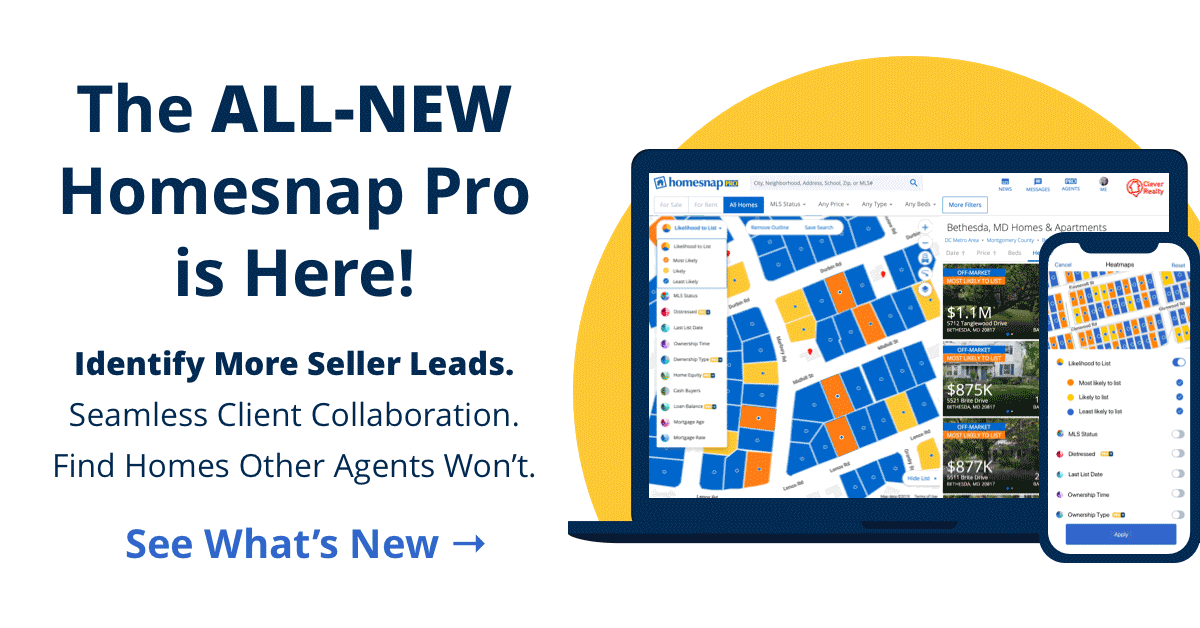 The All-New Homesnap Pro is now LIVE for NorthstarMLS subscribers! Homesnap has been conducting extensive research for the past three years on what technology real estate agents actually want, and now it's providing it all in one easy-to-use app that's deeply integrated with NorthstarMLS.
NorthstarMLS agents have already had free access to Homesnap Pro as a core service, but Homesnap just released the biggest update in its history.
With the All-New Homesnap Pro, agents can now:
Find seller leads before the competition
Help buyers find homes that aren't even on the market yet
Seamlessly collaborate with clients
Click here to sign up for a webinar that will highlight these exciting new Homesnap features. Check out the full trailer of what's all featured in the new Homesnap. If you don't have the Homesnap app yet, download it in the App Store and Google Play Store. Or, click here to check out their website.