Add/Edit System Updates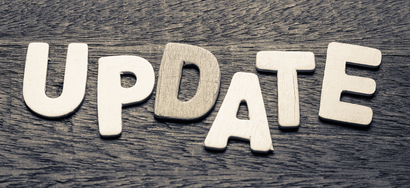 We are pleased to announce these Add/Edit updates, all based on user requests/feedback. For more details, check out our Add/Edit Help Guide.
Improved home screen navigation. Rather than the series of different links running across the top, we have organized drop-down menus for Property Type and Status. Simply click to check or uncheck the ones you want in your results. Default selections when you log in are all Property Types and Active Status.
Redesigned and easier-to-use drop-down list for sorting your results.
When you add search filters using the search bar, they now appear below the search bar, leaving the search bar empty for easier further searching.
Listing results now include the property type icon.
When inputing/editing a listing and entering a date into a date field, you are no longer forced to use the pop-up calendar. You can type in the date if you prefer.
We have added a card icon next to your name in the top blue banner. Click on this for all your information, including NRDS ID, Office Name/ID, you MLS permission level, and your Operating System and Browser version.
For those of you who use the LogIn As feature to support fellow staff, we have added color highlighting to make it more obvious when you are logged in as someone else.
Our IT staff is continually looking at your feedback to make the system better. Watch for more enhancements coming soon!