New from Remine!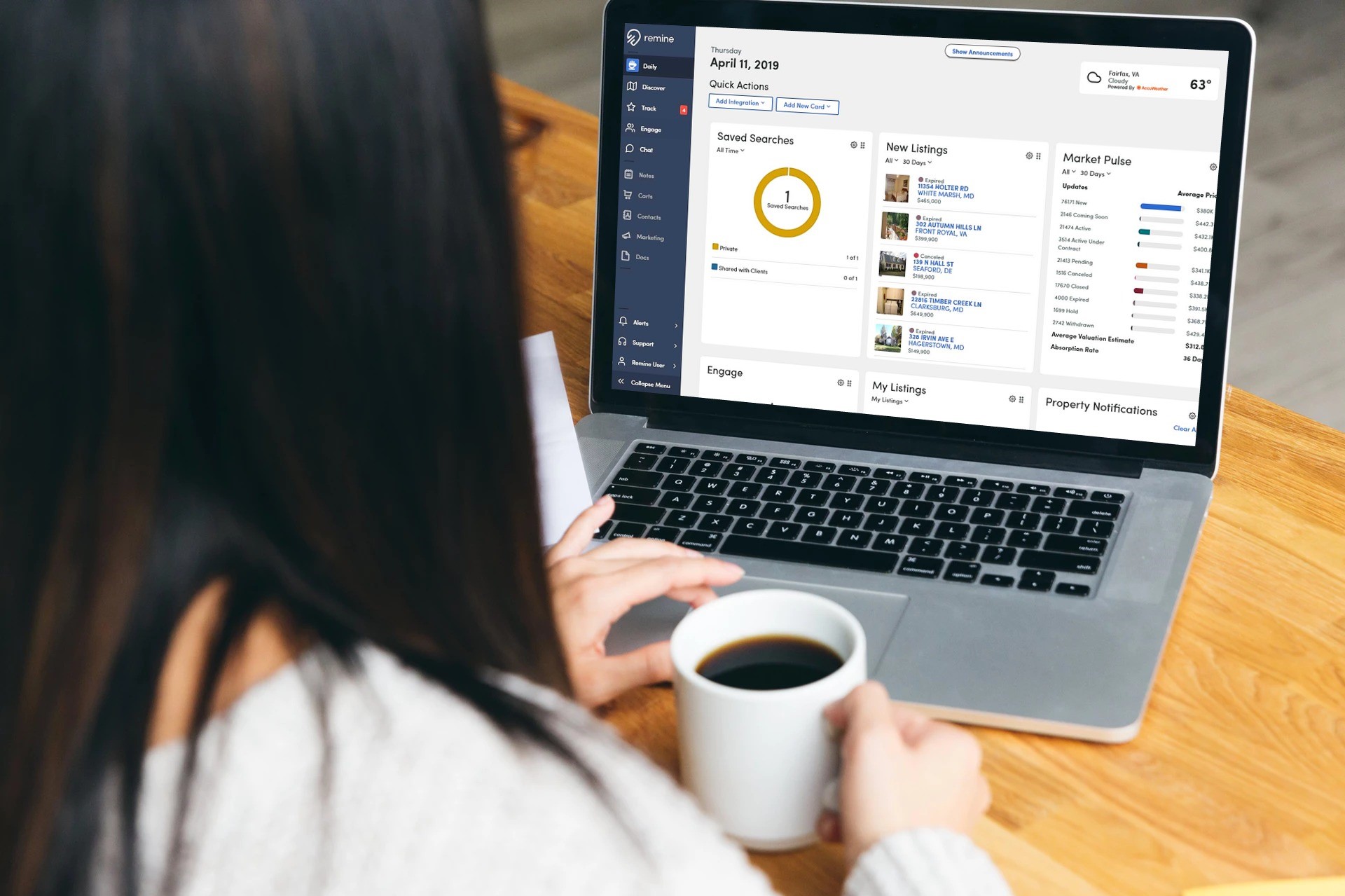 NorthstarMLS core service Remine combines data on property and people to create new opportunities for you. If you haven't yet tried Remine, check out this quick demo video or register for a live training webinar.
Based on user feedback. Here are a few recent updates from Remine:
Compare Properties with CMA 360
CMA 360 analyzes both MLS and Off-MLS data to provide you with a true 360 perspective. Access the "Create CMA" link at the top of any Property Details page. For a quick walkthrough of CMA 360, check out this tutorial video.
Remine Mobile App
Remine is also available as a smartphone app! Some features you'll get with the app are: access to live map or search bar, draw shapes around areas you want to track, utilize the predictive analytics of Buy and Sell Scores and more. Download the Remine app in the Apple App Store or Google Play Store. When you open the app, you'll be prompted for your MLS email and ID.
Daily Dashboard
The Daily dashboard is the landing page of Remine, and the place where you can view metrics about your tracked properties, saved searches, listings, local weather and more. You can customize your Remine Daily dashboard much like you can with the NorthstarMLS Matrix home screen.
Stay in Touch with Contacts
You can use Remine Chat to talk to your invited clients, or any agent within NorthstarMLS.