Rule Change Allows Exceptions to Duplicate Listings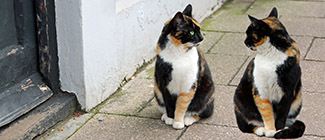 We are happy to announce a rule change to honor your requests for better flexibility in working with your clients. Though NorthstarMLS rules do not allow duplicate listings in most cases, there are now two more exceptions:
A property may be entered as Active in both Single Family Residential with "To-Be-Built" Construction Status, and in Lots & Land with the same Property Identification Number (PID). The property owner must complete and sign a listing input form for each of the property types that accurately represents what is being offered for sale on each listing.
If you are selling a property with a large parcel of land, you may enter it in two different configurations. For example, let's say your client has a house with 20 acres of land. You may want to enter it once with all 20 acres, and separately at a lower price with just 10 acres. They can both be entered in a single Property Type, or separate ones (for example the larger lot in Farms and the smaller one in Single Family Residential). Whatever configurations you and your client choose, you are limited to no more than two Active (and/or TNAS) listings for the same PID. This applies only to large parcel listings, so the acreage difference between the two listings must be more than one acre.
Here's the important part for you to keep our Compliance Department at bay!
In both these exceptions, after the sale of the property, you must pend and then close the configuration that sold. The listing for the other configuration must be Cancelled within 24 hours of the other listing being Closed.
If you have questions about either of these exceptions, contact our Help Desk at 651-251-5456 (1-877-251-5455 toll free) or help@northstarmls.com, M-F, 8:00 to 5:00.