Look Who's Turning 30!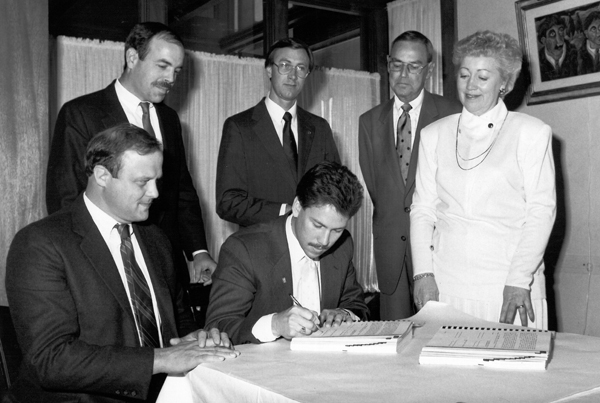 (Pictured Above: RMLS was officially signed into contract by then Board Chair, Mike Muske)
It was 30 years ago today (Nov. 6, 1987) that our first contract was signed with Moore Data for RealTrieve MLS, forming RMLS (Regional Multiple Listing Service of MN). RMLS is still our legal company name, but in 2001, we started doing business as NorthstarMLS.
The real estate industry and NorthstarMLS have come a long way in 30 years. Technology has advanced exponentially. But at its core, NorthstarMLS continues to make the market work by fostering cooperation among competitors, and providing fast, reliable access to the highest quality data, tools and resources. These add value to your lives by helping you be more efficient and elevating your value to consumers.
As a service-based organization, our success is shared with our Subscribers, Board of Directors and Shareholder Associations!
Thank You from all of us at NorthstarMLS!