Are You Making Your Voice Heard?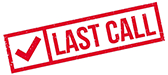 Over 3,800 NorthstarMLS subscribers have already made their voices heard by completing our quick, annual 2-question survey.
Have you made your voice heard? NorthstarMLS staff and Board members read every survey comment to help plan the focus of resources for 2018. Participate in this planning effort–evaluate NorthstarMLS and help make it better–we want your opinion!
Now is your final chance, as our survey closes this Friday, October 27. Just 60 seconds or less to respond.
​Four randomly drawn respondents will win a Target store gift card of $100, $75, $50 or $25.
Answer the two quick questions now