Housing Day at the State Fair
Housing Day at the Minnesota State Fair – August 28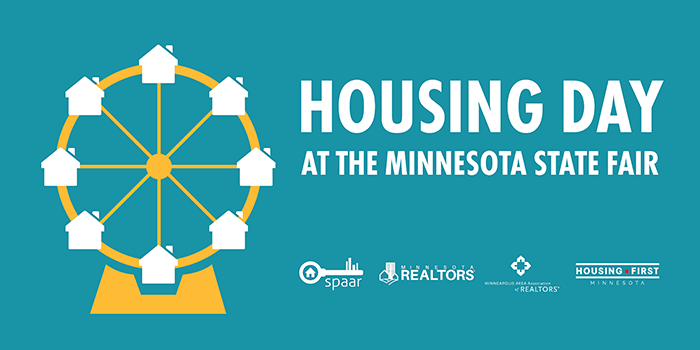 The Saint Paul Area Association of REALTORS®, MN REALTORS®, Minneapolis Area Association of REALTORS®, and Housing First Minnesota are coming together to host the largest gathering of housing industry professionals in the state!
If you work in the housing industry, we invite you to join us for Housing Day at the Minnesota State Fair, on Monday, August 28. Bring your friends, family, and colleagues and represent your industry in front of thousands of fair-goers at the "Great Minnesota Get Together." Your local and state associations will have fun activities and a few surprises planned for you to add to your state fair experience. Activites and special events will be taking place between 10am and 3pm at the Horton Pavillions at Heffron Park.
Registration and more information here.
This event was made possible in part by the following sponsors: Liberty Title, GlideCam Property Tours, and Wells Fargo Home Mortgage