Did You Know?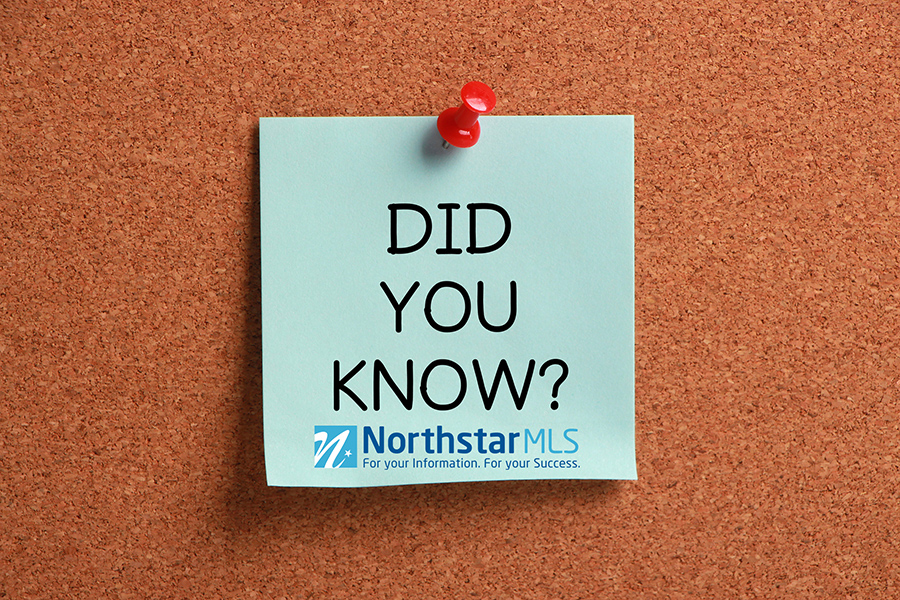 There is a common misconception that MLS's make money off of broker/agent listings by selling them to third party companies. NorthstarMLS does not and never has sold agent listings to Zillow, Trulia or any other company. Period.
Any listings appearing on these sites that are sent by NorthstarMLS is done so at the direction of the broker of the firms to which the agents/NorthstarMLS subscribers belong.
Our role is a convenience for the broker in that listings they submit to the MLS are accurate, complete and up-to-date. This means that when Zillow or similar sites get NorthstarMLS feeds, they are getting almost "up to the minute" additions and changes that the broker (or their agent) do not have to re-enter and maintain. Also, we were able to negotiate fair display and other terms that individual brokers might not be able to get on their own.
NorthstarMLS recently announced its involvement in the National Broker Public Portal initiative (BPP), which was founded by brokers all over the country along with MLS's to create a consumer home search experience provided by real estate professionals, as opposed to media companies like Zillow and Realtor.com.
The BPP selected Homesnap as its technology provider and the Homesnap product is available today to more than 500,000 agents across the country through their MLS. NorthstarMLS is in that group.