Tip of the Week for 8/7
Tip of the Week – CREV Sale Date in Realist
This week's Tip of the Week comes a question NorthstarMLS subscriber Beth Jahnke-Britton submitted regarding Realist (a NorthstarMLS core service).
The Question
Is it possible to sort by number of years the current owner has owned a property? That way I can efficiently see which property owners have owned their properties the longest for preparing a calling campaign. Currently (the way I'm doing it) there doesn't seem to be a way to search this except by going into each property tax record one-by-one. Please help!
Answer – CREV Sale Date
In Realist when you search using the CREV Sale Date criteria, it searches only the most recent arm's length transaction. Similarly, only the most recent CREV Sale Date displays on the Realist grid results. You can then sort the results on the grid by the CREV Sale Date.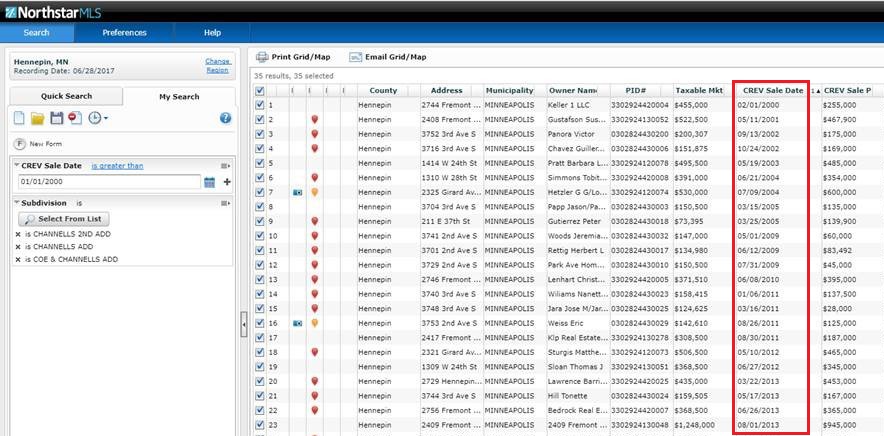 Congratulations to Beth Jahnke-Britton of Keller Williams Integrity Realty in Roseville! A $30 Caribou Coffee Gift Card is on the way to you.
If YOU have a tip or question you'd like answered for a chance to win a gift card, submit it to tips@northstarmls.com. 
---
Tips On Demand Want to check out older Tip of the Week topics? Click here to view an archive of previous Tip of the Week entries.