Tip of the Week for 4/24
Tip of the Week: Don't Forget About the Attic!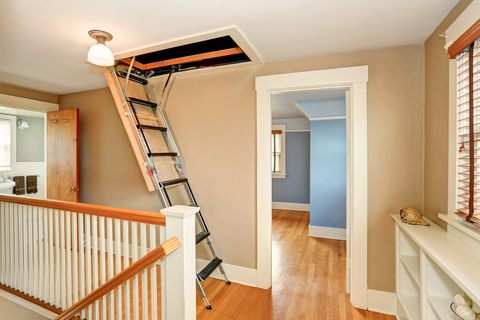 "Could you please tell me more about the attic?" Likely not a question on most buyers' minds. Right? For the average buyer, the bedroom(s), bathroom(s), kitchen, and other livable square footage areas attract them to homes they're interested in. While it's not the selling point, once there is an offer on the property, an important part of the home inspection is looking at the attic.
For Buyers
Many expensive problems or safety upgrade recommendations could be missed, especially on older homes, if it's not inspected. Always remind the inspector to have the attic checked out while you're accompanying your clients during the home inspection. If you're not accompanying your clients for the home inspection, be sure to remind them to have it looked at.
For Sellers
An attic can be a challenge to enter, whether it's climbing or crawling to reach it. But as of last August, the new Inspection Contingency form now says, "Seller will provide access to attic(s) and crawlspace(s)." Give your seller a simple reminder to make sure their attic is accessible for home inspectors prior to the inspection. It will frustrate everyone involved and possibly complicate the closing if the attic cannot be reached and the home inspection can't be completed.
Check out this article that recently appeared in the Star Tribune that talks about the importance getting the attic inspected, while making sure inspectors have a clear path to access it.