Edit Your Listings with HomeSpotter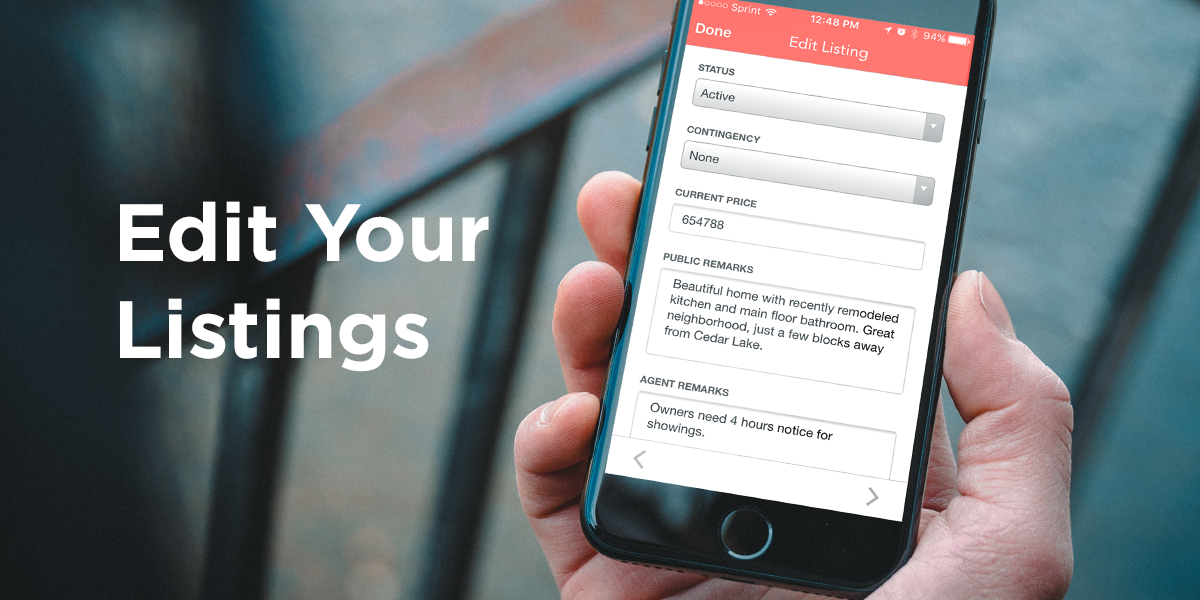 Every agent has been there. An offer is accepted on your listing but you're out in the field and can't update the status until you get back to your computer. The HomeSpotter app has you covered!
Make quick edits to your listings on the go including: status, contingency, price, public remarks, agent remarks and expiration date. (Note: Whatever edit permissions your broker has assigned you in NorthstarMLS Add/Edit carry over into HomeSpotter.)
To edit, simply go to My Listings in the new HomeSpotter app, bring up a listing and tap Edit Listing under the Integrations section of the Highlights tab.
How do you get started with HomeSpotter?
You can download HomeSpotter here or search "HomeSpotter" the App Store for iOS and Google Play store for Android for the free mobile app. Sign in with your MLS credentials to get started and access agent only information.
HomeSpotter holds free training webinars every Tuesday at 1:30pm for agents.
Sign up here for the Intro to HomeSpotter webinar.
See the updated HomeSpotter app in action! Check out a short video here!