More LIVE webinars added for the week of October 19!
Learn All About NorthstarMLS Paragon—A New MLS Front-End of Choice!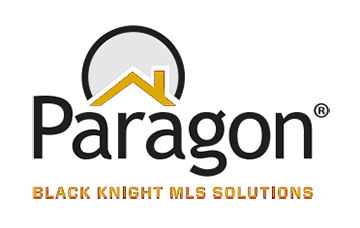 Are you interested in learning more about NorthstarMLS Paragon but did not have time? Good news–the free trial period for the NorthstarMLS Paragon system has been extended through December 31!
NorthstarMLS Paragon is a front-end MLS system offered to you in addition to Matrix (for a small charge–as low as $75 per year) or in place of Matrix (no cost). NorthstarMLS Paragon contains the exact same MLS data that you access now in NorthstarMLS Matrix. But it is a completely different front-end system with different features and interface. Don't worry, Matrix is not going anywhere. Paragon simply gives you another choice.
Opportunities to Learn More
The Paragon introductory webinar is a great place to start. Here is a link to the recording. There are three webinars planned for this week that are tailored for NorthstarMLS subscribers. Addtionally, you can dive deeper with daily live Webinars from Paragon system vendor, Black Knight. View the calendar and register for sessions here.
Here is the schedule for this week's NorthstarMLS-tailored webinars. Pick a Date and Time Below to Sign Up:
Your free trial account on NorthstarMLS Paragon is already set up. It uses the same Single Sign-on system as Matrix, so your same NorthstarMLS User ID and password will get you in. Here is the web address, or you can click the "Paragon Login" button at northstarmls.com.
NorthstarMLS Paragon: https://nsmls.paragonrels.com/
For those who want to continue with Paragon after the free trial (but keep your access to Matrix), the cost will be $75 per year, or you can go shorter periods of $40 per quarter or $50 per half year. If you choose to use Paragon exclusively and drop your Matrix access, then there is no additional charge beyond your existing monthly Association dues.
To sign up to continue with Paragon past the free-trial period, go to Add/Edit (click the Add/Edit tab here in Matrix). Click the triangle to the right of your name (upper right portion of screen) to open the drop-down menu, and select "Preferences." In the "Front End of Choice" section, click the button under Paragon to explore your options.
Questions? Contact the NorthstarMLS Help Desk at help@northstarmls.com or 651-251-5456 (1-877-251-5455). We are available M-F, 8:00am to 5:00pm.