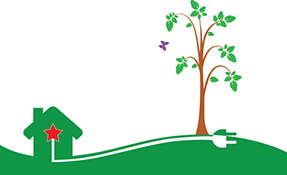 Have you worked with a client that is in the market for energy-efficient features in a home? You're probably not alone if you answered "yes." Consumers want to live in homes that are friendly to the environment and their wallet at the same time.
Energy features play a key role in making a home an enjoyable and affordable place to live. Homes that are drafty, cold in the winter, hot in the summer, and expensive to run leave occupants struggling to choose between staying comfortable and paying their utility bills.
Since 2013, NorthstarMLS has had energy efficiency fields, such as Green Certification and HERS Score. But did you know there are also several energy-efficient features in the MLS that might grab the interest of your "Green" buyers? Below is a look at current Active listings in the MLS with Energy-Efficient Features.
Heat: Geothermal – 111
A/C: Geothermal – 83
Fuel: Solar – 12
Parking Characteristics: Insulated Garages – 2,787
Amenities-Unit: Skylight – 604
Amenities-Unit: Ceiling Fan(s) – 5,293
Amenities-Unit: In-ground Sprinkler – 3,070
Appliances: Tankless Water Heater – 122
Appliances: Electronic Air Filter – 326
Appliances: Air-To-Air Exchanger – 3,053
Green Certification: Certified – 32
Green Certification: Pending – 1
Green Certification: Tested – 19
HERS Score – 701
Note: Near the bottom left of the Search page, you will see "Additional Fields" with the option to Add or Remove from a list them. Click on the "Add/Remove" to view a list of "Available Fields" like the ones above. (You will not see the option to Remove a field unless you have already added a new field.)