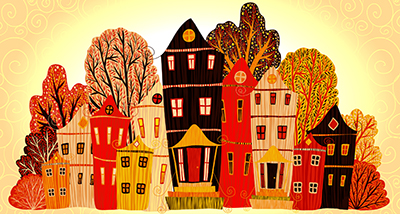 With the upcoming Labor Day holiday marking the unofficial end of summer, the residential real estate industry is gradually nearing its annual slow period.
The snow hasn't started flying just yet — and we certainly don't want to skip over the changing of leaves and football! But as the first day of school arrives for many children throughout the area, parents are less likely to put their homes on the market and relocate their families.
If you have sellers who are getting anxious heading into the fall market, you can explain the seasonality of residential real estate and what they can expect through your market knowledge, experience and tools provided by ShowingTime.
Take a look at the most recent ShowingTime "Showing Index" report. It tracks the average number of buyer showings on active residential properties on a monthly basis. View the latest report.
Planning ahead for the slowing fall real estate market can help make back-to-school time a little more manageable for the sellers, and for yourself.
If you haven't downloaded the ShowingTime app to your mobile device, get it now! You get instant access to your showings, feedback, reports and more.