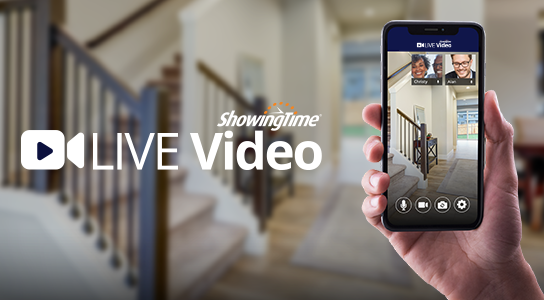 Host LIVE Showings From Your Phone!
ShowingTime LIVE Video equips agents with a solution to conduct LIVE video showings directly from the ShowingTime mobile app with the tap of a button, enabling their clients to participate in showings from the comfort of their homes. It simplifies the process by giving agents and your clients one common platform for LIVE video showings to promote interaction, while also giving you complete control over participant settings.
While ShowingTime LIVE Video is available at no additional cost until September 1st, it will become an add-on subscription cost after that. ShowingTime has not set that cost yet but they expect it to be $10/month or less.
Want to try it out free until September 1st? Click here to download the ShowingTime LIVE Video Quick Start Guide. Or check out this recorded webinar that walks you through how to use this ShowingTime feature.